Duke Cannon Victory Soap Review
"Victory is in Your Hands!" – Duke Cannon Supply Co.
For many millennia, soap has been an essential tool for the committed man. Whether it be the dirt under their nails from thousands of miles of travel along the silk road, bloody battles
to determine the fate of the Roman Empire, months at sea to discover new worlds, or turning the wrenches to tune up that Chevy Small Block, it's always been essential for men to clean up and wash away the sins of their toils.
Duke Cannon didn't invent soap, but they certainly understand it
According to
Wikipedia
, "The earliest recorded evidence of the production of soap-like materials dates back to around 2800 BC in ancient
Babylon
. A formula for soap consisting of water,
alkali
, and
cassia
oil was written on a Babylonian clay tablet around 2200 BC".
#menarenotajoke
So, it's clear that when it comes to cleaning up, men have had options for a long time. However, when it comes to the act of cleaning oneself, the marketing and production of soap for men over the past several decades has increasingly ignored the basics and relied more and more on snazzy ad campaigns or cheesy male tropes.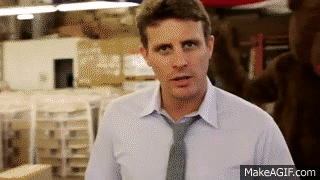 Do you really want this guy telling you how to groom yourself?
Most of these brands have ignored what guys are looking for at the end of the day: A simple cleaning experience without smelling like a bottle of cologne or manufactured Old Spice scents. All of this has persisted, until now...
Enter
Duke Cannon's Limited Edition WWII-Era Big Ass Brick of Soap – Victory
Ingredients: SODIUM TALLOWATE, SODIUM COCOATE AND/OR SODIUM PALM KERNELATE, AQUA, EAU (WATER), GLYCERIN, FRAGRANCE, AVENA SATIVA (OAT) KERNEL MEAL, IRON OXIDES, FD&C YELLOW NO 10, FD&C BLUE NO 1, SODIUM CHLORIDE, PENTASODIUM PENTETATE
Part of Duke Cannon's "Big Ass Brick of Soap" line, this 10 Oz brick is not your mother's Dove Soap bar.
Not only is it NOT a manufactured aroma of flowers or chemical synthetics, the Victory Scent specifically inspires a clean, straight-to-the-point sort of experience. It's strong enough to indicate a good clean but subtle enough not to broadcast that you just jumped into the Irish Springs, whatever the hell that is. It's important to note that Duke Cannon applies this same logic to their other products, as is the case with their
aluminum-free deodorant
that we recently reviewed. Now let's address the elephant in the room…literally. Per Duke Cannon's own words, "The Big Ass Brick of Soap is modeled after the rough cut, "brick" style of soap used by GIs during the Korean War. At a hefty 10 oz., each Brick of Soap is about 3x the size of common soaps and lasts much, much longer." I would like to make something truly clear; this is a BIG bar of soap. If you have small hands, you may struggle to hang onto this bad boy in the shower when it's wet and slippery.
Fear not, if you have small hands, Duke Cannon has you covered here as well
I will say that even though my hands are big enough, I struggled a bit initially with the sheer girth of this brick. To make it easier to wrangle, Duke Cannon released a "Tactical Scrubber" that not only improves grip but helps the soap last longer. Either way, it truly is a different sensation holding this while trying to hit all the key areas. However, after 1 or 2 uses, the edges round off a bit and it becomes a bit more reasonable to handle while ensuring your undercarriage is well taken care of.
"It's not so big that it beeps when it backs up, but it's big" – Duke Cannon
With all that said, I have started looking forward to the challenge when I open a new box of
this soap
as it makes me feel like I am working towards a good, solid cleaning, and the obvious benefit of this size is that this bar lasts a long time. I easily can get up to 2-3 weeks showering every day, sometimes twice in a day. When it comes to selection, the Victory bar soap is one of many options available. Upon the last counting, I found at least 12 different varieties, including an entire line dedicated to Beer and Bourbon Scents!
As I've said before, I love this company. This is an American Company, through and through, which we love. Their story exudes the breath of good old-fashioned hard work, confidence, and grit aka what it takes to succeed every day, and albeit that is how they've become successful with their products. Not only that, but their attitude of "valuing hard work" (amongst other key items such as "family, community, bacon, and country") clearly aligns with my assessment of the quality of this soap. To top it all off, Duke Cannon supports our troops by donating a portion of proceeds to benefit US Veterans. If you do end up purchasing, let us know your thoughts, sound off, and provide some valuable feedback to the Dapper Community, and as always, Stay Dapper. You can find Duke Cannon's Big Ass Bar of Soap - Smells Like Victory
here
:
---